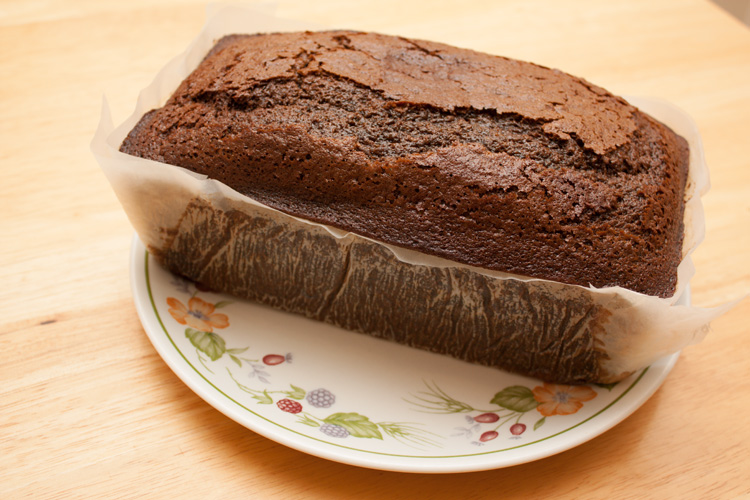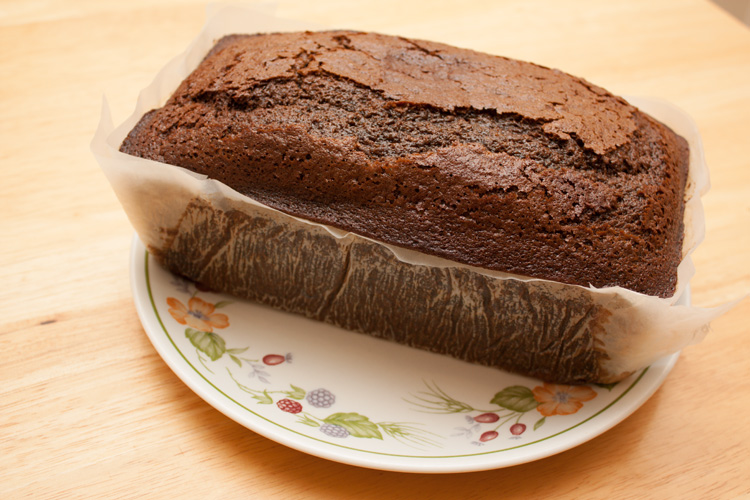 Jamaica Ginger Cake is a dark soft ginger bread sponge cake. It is delicious served as a normal cake, or cut into slices and spread with butter. It also goes very nicely as a pudding warmed up with extra golden syrup and custard. This recipe makes a large 2lb loaf.
Ingredients
250 g (9 oz or 2 cups) plain flour 1 tsp ground ginger 1½ tsp ground cinnamon 1/8 tsp ground nutmeg 3/4 tsp bicarbonate of soda 3 tbsp milk 125 g (4½ oz or 1/2 cup & 1 tbsp) butter or baking margarine 125 g (4½ oz or 1/3 cup & 1 tbsp) black treacle 125 g (4½ oz or 1/3 cup & 1 tbsp) golden syrup 125 g (4½ oz or 1/2 packed cup & 1 tbsp) dark soft brown sugar (or muscavado sugar) 110 ml (1/5 pt or 3 3/4 fl oz or about 1 tbsp less than half a cup) water 2 eggs, lightly beaten
Jamaica Ginger Cake

Recipe

Preheat the oven to 170°C (325°F or Gas mark 3 or 150°C for a fan oven).

Grease a 2lb loaf tin with melted butter or hard margarine. Line the tin (both the bottom and sides) with greaseproof paper, and then butter this as well.

In a large bowl sift together the flour, ground ginger, ground cinnamon, and ground nutmeg.

In a small bowl mix together the bicarbonate of soda and the milk.

In another bowl or saucepan, melt and mix together the butter, black treacle, golden syrup, sugar, and water. If doing this over the hob in a saucepan, be sure that the mixture doesn't get too hot and boil. Alternatively, you can use a microwave, make sure you take the mixture out and stir it at regular intervals to prevent boiling.

Add the melted syrup mix to the flour and spices and stir in well.

Mix in the eggs a little at a time. Then add the milk & bicarb mix, and stir this in as well.

Pour the mixture into the tin and bake in the center of the oven for 1 hr 15 mins - 1 hr 45 mins. You may need to cover the top of the cake with foil part-way through the baking process to stop the top from getting burnt.

Cool the cake in the tin for a few minutes, then remove and cool on a wire rack.
23 Responses to "Jamaica Ginger Cake Recipe"