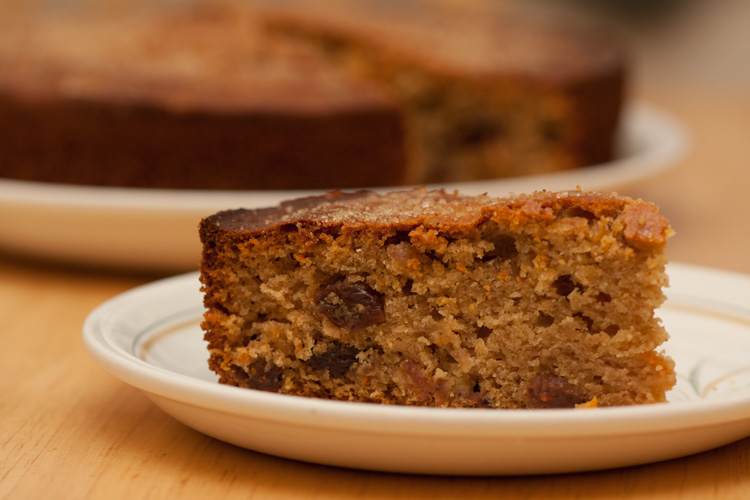 Cinnamon and Orange fruit cake is a delicious, moist, orangey fruit cake. It is very simple to make, though you need to plan ahead as the fruit needs 1 day to soak before you can make the cake.
Ingredients
200 ml (7 fl oz) orange juice 100 g (4 oz) raisins 225 g (8 oz) self raising flour 100 g (4 oz) butter or hard marg 100 g (4 oz) caster sugar 1 egg, beaten 100 ml (¼ pt) milk Zest of one orange 2 tsp cinnamon 1 tsp mixed spice
Cinnamon and Orange Fruit Cake

Recipe

Add the raisins to the orange juice and leave for 24hrs for most of the orange juice to soak into the raisins.

Switch the oven on to allow it to pre-heat while you're making the cake. It should be at 180°C / 350°F / Gas mark 4.

Grease a 7-8 inch cake tin.

Rub the margarine into the flour. You can do this manually using your hands, but the easiest way is to cut the margarine into smaller pieces, then put it in the blender with the flour.

When it looks well mixed (the flour should turn yellow and take on a texture somewhat breadcrumb like), add the sugar and mix that in well. (You can use the blender for this bit too).

If you've been using a blender, move the flour-marg-sugar mix to a bowl.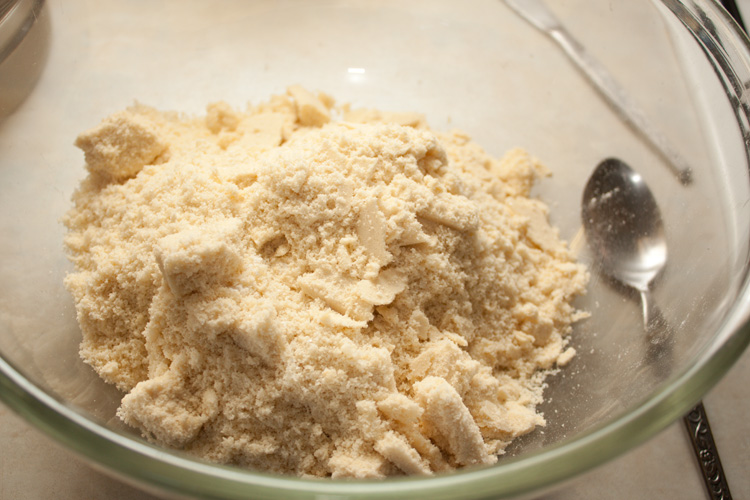 Add the raisins in orange juice and all the other ingredients to the flour mix, and mix well.
Pour the mix into the tin.
Sprinkle the top with demerara sugar.
Bake in the center of the oven for 1¼ to 1½ hours. Use a skewer to check if the cake is cooked properly - if it comes out sticky then cook the cake for a bit longer.
Leave the cake to cool in the tin for at least 15 minutes, then turn out and cool on a rack.
Enjoy!