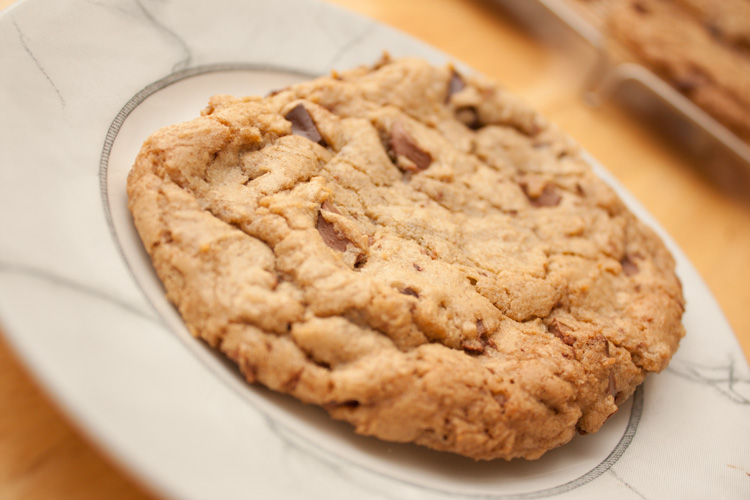 Chewy vanilla cookies with chocolate chunks. Yum!
Ingredients
325 g (11½ oz) Chocolate 250 g (9 oz) plain flour ½ tsp bicarbonate of soda ½ tsp salt 170 g (6 oz) unsalted butter or hard margarine 200 g (7 oz) brown soft sugar 100 g (3½ oz) sugar 1 tsp vanilla extract 1 egg 1 egg yolk
Chocolate Chunk Cookies

Recipe

Start by pre-heating the oven to 170°C (340°F or Gas Mark 3).

On a chopping board, cut the chocolate into smaller chunks.

Sieve the flour with the bicarbonate of soda and salt into a bowl.

Melt the butter in a medium sized bowl, then add the sugar and brown sugar. Whisk until they are blended.

Then add the vanilla, egg, and egg yolk and continue whisking until the mixture becomes light and creamy.

Add the flour mix and stir in.

Add the chocolate chunks to the mix and stir in.

Line two baking trays with non-stick baking parchment, then add the cookie mix in dollops. There is no need to flatten the dollops as they will naturally flatten and expand during cooking.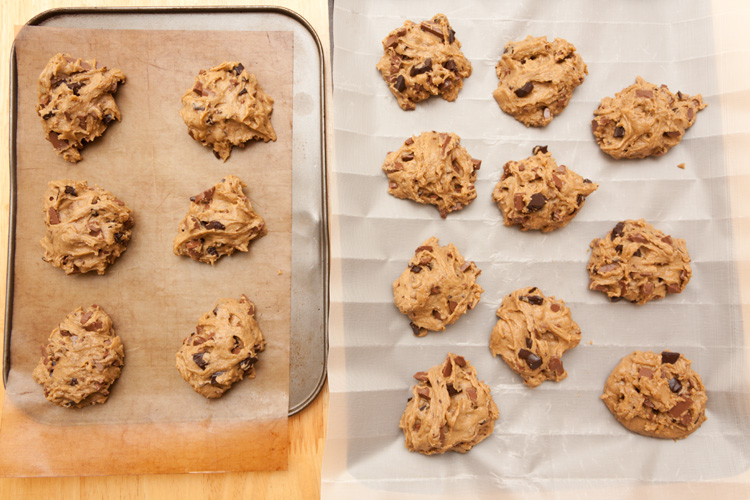 Bake in the oven for 15-20 minutes.
Cool on a wire rack. Unless you leave a large gap between the cookies, they will normally expand and join together. This is no problem, they are easy to break apart once cooked.
As an alternative, you can also try spreading the mix out on the tray before cooking as one large single cookie. After cooking you can then cut the large cookie up into cookie strips.